This Page is part of the Sullivan-Rutland Genealogy Project (Tioga County PA) of Joyce M. Tice
Unauthorized Commercial Use of this Material Will Not be Permitted
Wood Cemetery
Sullivan Township, Tioga County, Pennsylvania
Dramatic Before and After Photos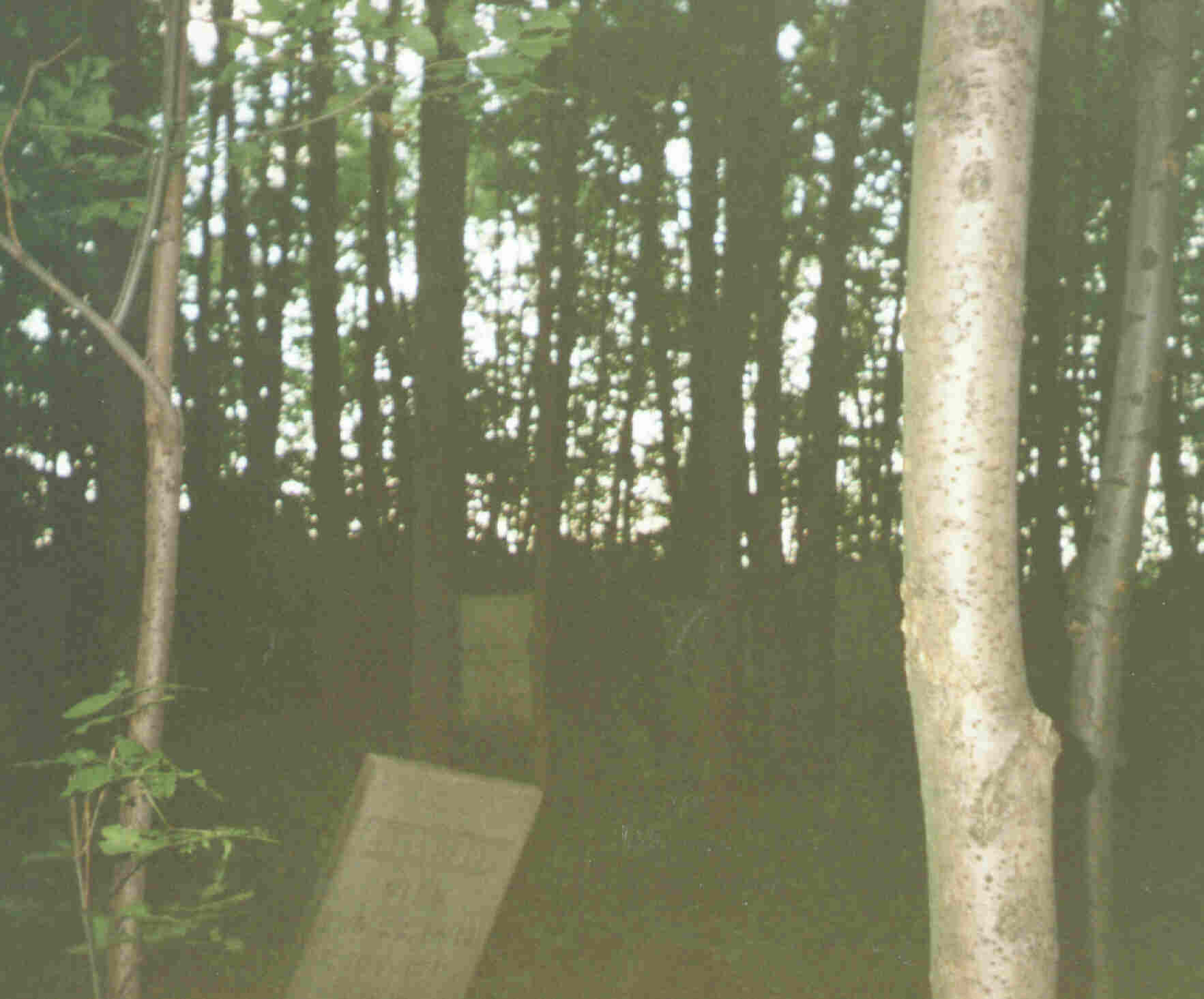 Tombstones among the trees August 1995
Photo taken and scanned by Joyce M. Tice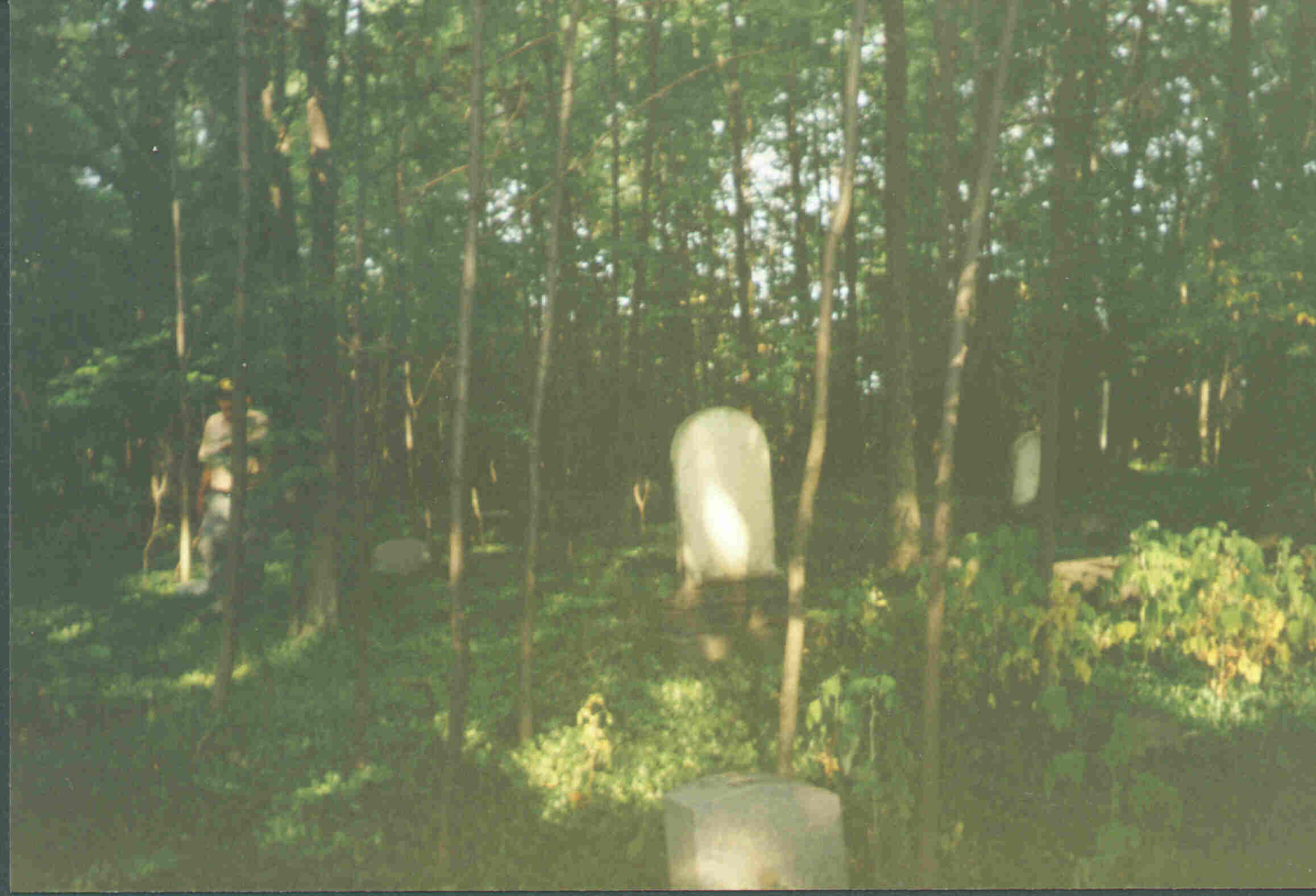 Leslie Tice, father of Joyce, explores the Wood Cemetery August 1995. Leslie and Joyce have thirteen direct ancestors buried in this cemetery, and Leslie was among a group of people who cleaned it up in the 1960s. It had reverted to woods again. Photo taken by Joyce M. Tice.
Photo taken by Joan NASH O'Dell of Horseheads NY in October 1995 following cutting down the forest the cemetery had become. Only three beuatiful Shagbark Hickories were left standing in the cemetery. Since then more cleanup has been done and vandalized tombstones set upright. Howard Wood of Breesport is responsible for much of the work and is shown kneeling in the foreground..
Scanned at 400 dpi by Joyce M. Tice
Return to Burial List
You are the visitor since the counter was installed on September 14, 1997.