We now have a local history museum in Mansfield representing the area in and near Mansfield including Richmond, Sullivan, Rutland, Covington, Tioga and more
Visit the History Center on Main Street at 83 North Main Street where our library resources are housed. We also have a museum location at 61 North Main Street.
Regular hours are noon to 3 T, W Th or by appointment. Extended Summer Hours
Also visit us on Facebook -- Museum established 2012 - Memberships available, Donations welcome

If you have ancestors in our area, the History Center would like to meet you and show you what we know about your family and learn what you know that we don't. Mansfield area people are the core of what we value. Our genealogy database of nearly 100,000 individuals with local connections may include your ancestors. We also have filing cabinets full of resources and a thorough knowledge of our past residents, schools, and businesses. It's worth a visit.

Memrships or Donations to The History Center will help keep this website available.
| | | |
| --- | --- | --- |
| Bradford County PA | Chemung County NY | Tioga County PA |
Tri-Counties Genealogy & History by Joyce M. Tice
Diaries & Letters of the Tri-Counties
West Burlington Township, Bradford County PA
George D. BOURNE 1879 Diary Extracts
Diary: George D. Bourne
Township: West Burlington, Bradford County PA
Year: 1879
Submitted by Pat SMITH Raymond
Joyce's Search Tip - December 2010


Do You Know that you can search just the 355 pages of our
Diaries and Letters on this site by using the Diaries button in the Partitioned search engine at the bottom of the Current What's New Page? But diaries and letters are wonderful sources to understand the culture of time and place. Read them and enjoy them slowly.
EXCERPTS FROM DIARY OF GEORGE D. BOURNE
1879
FOUND A BOX OF THESE DIARIES AT THE BRADFORD COUNTY LIBRARY, BURLINGTON, PA
THE DIARIES STARTED IN 1860 WHEN HE WAS IN SCHOOL. I JUST PICKED UP THIS ONE AT RANDOM AND WROTE DOWN THE ENTRIES THAT MENTIONED NAMES, DATES, AND EVENTS, I INTEND TO GET BACK AND COPY MORE OF THEM IN THE NEAR FUTURE. MR. GEORGE BOURNE OWNED AND OPERATED BOURNE'S MILL ABOUT HALF WAY BETWEEN EAST SMITHFIELD AND BURLINGTON. HE ACTUALLY LIVED IN WEST BURLINGTON TWP.
Typed by Pat Smith Raymond
1879
Jan. 7 – Collins Tracy funeral
Jan. 15 – Miss Laura Riggs & Elmer Vanhorn married
Jan. 23 – Old Mr. Seward died in Luzerne County
Mar. 17 – Mrs. Geo. Easterbrook died in a day or two of this date.
Mar. 19 – Elder DeWire (sp?) and one of Clark Wheelers daughters died within a day or two.
Mar. 30 – Old Mrs. Burns buried.
Apr. 1 – David Gates house burned
Apr. 23 – Horace Burns & Miss Bell Kendall married.
June 4 – Mrs. N. M. Beech birthday – 94 years old
July 16 – Mrs. James Webb buried
July 20 – Filmore Ross killed by cars near Athens last Thursday (would have been Jul. 17, 1879)
July 26 – Birthday 35 years old.
July 27 – Mrs. Norman Case died – She came in care of C. W. Smith from Elizabeth City, N.C., her maiden name was Pratt
Aug. 12 – Miss Hattie Crow of NY City & Miss Fannie Prince here visiting.
Aug. 23 – Mr. Almeron Brigham & Miss Eva Snyder married. Mr. Amasa Jones died a few days since.
Sept. 19 – Clarence Ford's child died.
Sept. 24 – Building house for John Raymond in Smithfield
Oct. 29 – Wm. L. Riggs & Miss Cora Wood married
Dec. 2 -- Diphtheria at Smithfield – Mrs. Elisha Davids has lost three children with it within a few days.
Dec. 23 – Earl N. Goodspeed and Miss Lucy Stone married.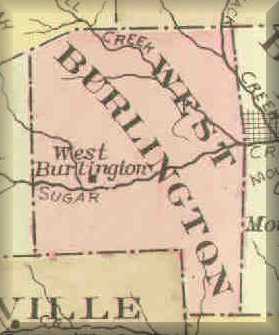 | | | |
| --- | --- | --- |
| Bradford County PA | Chemung County NY | Tioga County PA |
| | |
| --- | --- |
| You are the visitor since the counter was installed on 23 JAN 2005 | |
.