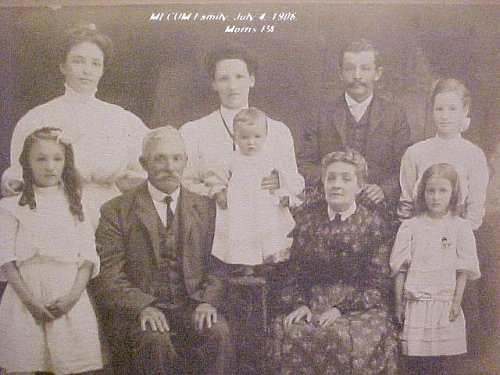 MECUM Family, taken July 4, 1906 at Morris PA.
Top L to R: Minnie MECUM, May LLOYD Mecum (mother), Burt MECUM
(father), Frances MECUM
Bottom L to R: Grace MECUM, Grandfather Charles William MECUM, baby William MECUM, Grandmother Margaret WILSON Mecum, Leah MECUM.
Two more children were as yet unborn to this couple, my father Lloyd Kenneth Mecum, b. 1908, and Hugh Wesley Mecum.
Photo: Mecum Family 1906
Township: Morris Township, Tioga County PA
of Morris
Year: 1906
Photo Submitted by: Gwen MECUM Hunt