Tri-Counties Genealogy & History by Joyce M. Tice
Family History& Biography Section
| | | |
| --- | --- | --- |
| Bradford County PA | Chemung County NY | Tioga County PA |
Joyce's Search Tip - January 2008

| | |
| --- | --- |
| | Do You Know that you can search the site by using the Partitioned search engine at the bottom of the Current What's New Page? Family pages are listed on the Family list but also on the individual Township pages in the Photo, Bible, and other sections. |
DISPERSAL
OF THE
James and Catherine Toughill Mooney Family
FROM
PENNSYLVANIA
PART II [Continued from Part I]
One can say that the co-location of the James Mooney family and the
Commonwealth of Pennsylvania ceased to exist after the last Heron departed the area in 1960. James Mooney (b. 1852) may have remained there but we have no knowledge one way or the other.
There are ten families that comprise the next generation with a total of thirty-three children. However, only seven of the ten families survive to today: Vincent Mooney, Tess Mooney Patton, Teresa Mooney Diggins, FP Mooney, Cornelius Mooney, Catherine Heron Kelly and George Heron.
The three families that have disappeared are Leah and Frances Mooney, two daughters of Cornelius and Sarah, and John Mooney, the first born of Patrick and Sarah. Leah ran away and got married, had two sons and disappeared during the Great Depression. Frances married and had a son and moved to Palm Beach; not necessarily in that order. The son never married and passed into oblivion. Uncle John died during the influenza pandemic of 1918 and his wife and daughter relocated to the wife's hometown never to be heard from again.
FOURTH FILIAL GENERATION
The most numerous branch in this generation is FP and Margaret Mooney's family. While trying to grasp the effect of birthing eleven children between the Great Depression and the great events of World War II, one should always draw upon the patience and understanding that Margaret Mary Blake Mooney possessed.
Two decades span the birth of our generation's first-born and last-born. From a vantage point of being a member towards the end of those born in the second decade, our older siblings seem to be from an earlier generation. However, we all were the products of the Mid West. Even though Neil was less than one when we departed the North for the South, he, as well as the rest of the younger group did not pick up any Southern drawl. Our roots went deep into the Mid Western soil.
Likewise, each of the seven families that survive into this century has their own unique characteristics to add color to our family history. The two Heron branches have only recently been uncovered and very little is known about them. Even though Vincent had two male heirs, one must marvel that the Mooney name fades away from that branch even before it can sprout. The Tess Mooney Patton line is remarkable in that her mother and siblings concentrated in her locality and remained there before fading into obscurity. The Teresa Mooney Diggins family is noteworthy for the devotion shared between the four Mooney sisters: Kate, Mary, Ann and Teresa. Cornelius' family is an enigma, no doubt brought about by the early demise of Cornelius. But their uniqueness is yet to be uncovered.
By all interpretations of etiquette, this fourth generation should remain uncommented upon, just as the National Census remains unpublished for 73 years. There is no need to step on relative's toes. So here we go, short and sweet; with special emphasis on the sweet.
MARGARET L. MOONEY (b. 1901 – d. 1997)
Tribune Democrat – 15 Mar 1997. Johnstown, PA "MOONEY – Margaret L., 95 Laurel Crest Manor, formerly of Boyd Avenue, died March 14, 1997, at the Manor. Born Dec. 27, 1901, in Windber, daughter of Vincent C. and Regina (Bossick) Mooney. Preceded in death by parents and brothers: Charles and Cornelius. Survived by sisters: Mary C. Berry and Catherine, married to Joseph Janiec, both of Johnstown; five nieces and nephews; eight grandnieces and grandnephews; and a great-grandniece. Member of Visitation Church of the B. V. M. for over 50 years. Former employee of Thermal Coal Sales and Martin's Clothing. Friends received 7 to 9 pm. Monday and 9 am. Until 10 am. Tuesday at John Henderson Co. Funeral Home, 215 Central Ave. Mass of Christian Burial, 10 am. Tuesday at Visitation Church, Father Martin A. Cingle."
Margaret is the daughter of Vincent and Regina Mooney. Vincent, you may recall, was the son of Cornelius, first born of James Patrick, our American fountainhead. She was born in Windber, PA and was, as a matter of fact, the first great grandchild born to James and Catherine. She was to remain at home with her parents right up through 1971, at which time we lose contact with her. Margaret never married. She is interred in the Mooney Family plot at St. John's Cemetery in Windber, PA.

CHARLES J. MOONEY (b. 1904 – d. 1970)
Tribune Democrat - 18 Aug 1970. Johnstown, PA. "MOONEY - Charles J., 66, 1105 Boyd Ave., died Aug 18, 1970, at Mercy Hospital. Born Mar 24, 1904, in Maple Ridge, a son of Vincent and Regina (Bossick) Mooney. Preceded in death by father and a brother, Cornelius. Survived by mother and sisters, Margaret and Mrs. Marie Berry, all of 1105 Boyd Ave.; and sister, Catherine, wife of Joseph Janiec, 750 Cypress Ave. Sung Mass of Requiem at 10 am. Friday at Visitation Catholic Church, the Rt. Rev. Msgr. Thomas T. Cawley. Interment, St. John's Cemetery, Windber. Friends received from 7 to 9 pm. Wednesday and from 2 to 4 and 7 to 9 pm. Thursday at thePaul A. Trexler Funeral Home, Walnut Street."
Charles is the son of Vincent and Regina Mooney. He was born in Maple Ridge, PA, a small town in the vicinity of Johnstown. At the time of his father's death, Charles was living in Binghamton, NY. Charles was never to marry. He too is buried in St. John's Cemetery in the Mooney Family plot.

CORNELIUS F. MOONEY (b. 1906 – d. 1967)
Tribune Democrat - Jan 30, 1967. Johnstown, PA. "MOONEY - Cornelius F., 60, 718 Maple Avenue, died Jan 28, 1967. Born Jul 28, 1906, in Hollsopple, son of Vincent and Regina (Bossick) Mooney. Preceded in death by father. Survived by mother and sisters, Margaret and Mrs. Mary Berry, all of 1105 Boyd Ave.; brother, Charles, Binghamton, N.Y., and sister, Catherine, wife of Joseph Janiec, 750 Cypress Ave. Sung Mass of Requiem at 9 am., Tuesday at Church of the Visitation, the Rt. Rev. Msgr. Thomas T. Cawley, VF. Interment, St. John's Cemetery, Windber. Friends received from 2 to 4 and 7 to 9 pm. Monday at John R. Blimmel Funeral Home."
Cornelius is the son of Vincent and Regina Mooney. He was born in Hollsopple, PA, a small town in the vicinity of Johnstown. Cornelius was to remain a native of Johnstown, PA. Cornelius was never to marry. He is buried in the family plot in St. John's Cemetery in Windber, PA.

MARY CATHERINE MOONEY (b. 1908 – d. 2000)
Tribune Democrat – 29 Oct 2000. Johnstown PA. "BERRY – Mary Catherine, 92, Allegheny Lutheran Home, formerly of Boyd Avenue, died Oct. 28, 2000, at her residence. Born Nov. 15, 1908, in, Windber, daughter of Vincent C. and Regina (Bossock) Mooney. Preceded in death by parents; son, Philip; sister Margaret L. Mooney; andbrothers, Charles and Cornelius. Survived by sonCharles J., married to former Mary Elizabeth Pettey, Wayne, PA; also five grandchildren and four great grandchildren. Sister of Catherine Janiec, Johnstown. Memorial mass will be held at 10 am. Monday at Visitation of the B.V.M., Father Richard D. Clark. Interment, St. John's Cemetery, Windber. Arrangements by John Henderson Co. Funeral Home."
Mary is the daughter of Vincent and Regina Mooney. She was born in Windber, PA. Somewhere along the way, Mary was to pick up the last name of Berry. She was Mrs. Clarence E. Berry at the time of her father's death and living at home with her parents. Mary was to have two sons, Philip and Charles. She was still there in 1971 at the time of her mother's death. She outlived her first-born Philip and was not interred with her family; rather she was cremated.

CATHERINE M. MOONEY (b. 1920)

The first indication of Catherine Mooney as a member of Vincent and Regina Mooney's family was the Apr, 1930 census, and Catherine was already ten years old. Catherine married a Joseph Janiec and they had one daughter, Mary Ann. Her daughter married a Ray Wilson and departed the Johnstown area to Gibsonia, PA. No traces of Catherine were found in Johnstown during a recent trip there. She is still alive and has relocated to her daughter's area.

With this relocation of Catherine to Gibsonia, PA, all traces of a brave widow with eight children traveling to a new life in the vicinity of Johnstown at the beginning of the 20th Century came to a screeching halt.

THEODORE UTH, JR. (b. 1908)

Theodore is the first son born to Theodore Uth and Leah Mooney. He was born sometime in 1908 prior to the 1910 census and living with his parents in Philadelphia. He was listed in the 1920 census from Benton Harbor, MI and being 12 years old. Apparently, he departs Benton Harbor with his father Theodore Uth and is tending bar back in PA along with his father at the time of the 1930 census.

HERMAN UTH (b. 1909)

Herman is born just before the 1910 census. He also has made the move to Benton Harbor at the time of the 1920 census. However, Herman and his mother Leah Mooney Uth are nowhere to be found in the 1930 census. Apparently, both mother and son have died sometime during the Twenties. According to her brother Vincent's obituary, Leah is one of his three sisters who died before him.

MAURICE PATTON (d. 1970)

Maurice is the son of Theresa (Tess) Mooney and Maurice Patton. According to his grandnephew, Robert Johnson, Maurice moved away to Arkansas and died there. Nothing more is known about him.

CHARLES PATTON (b. 1914 – d. 1921)

Charles is the son of Theresa (Tess) Mooney and Maurice Patton. According to his grandnephew, Robert Johnson, Charles died in a childhood accident after being run over by a trolley.

BLAKE JAMES PATTON (b. 1916 – d. 1994)

Blake Patton, son of Theresa Mooney Patton and grandson of Cornelius and Sarah Mooney, married Virginia Hennes and they had three daughters: Patricia Anne, Judith Louise and Mary Elizabeth. Patricia was to marry Raymond Johnson and give rise to that branch of the family. Judith married a Ronald Fries and they had two daughters. And lastly, Mary was to marry Robert Bacon Jr. and they had a daughter.

JAMES G. BOWMAN (b. 1915 – d. 1989)

James Bowman is the son of Frances Elizabeth Mooney Bowman and the grandson of Cornelius Mooney, first born of James Patrick. There is only one source that Frances Elizabeth Mooney married this Bowman and that they only had the one son, James Bowman. This was accorded to by the first cousin twice removed, Robert Johnson. James relocated to Florida with his mother and remained a resident until he died. The Florida death certificates for May Mooney Dandre and Frances Mooney Bowman have since indicated that a James Bowman did in fact exist and that he made the necessary funeral arrangements for his mother and aunt.

SARAH MOONEY (b. 1916)

Sarah Mooney was Uncle John's only child as he was to die in 1918. Sarah would be our first cousin. Immediately upon John's death, Sarah's mother, Nora Ganner Mooney departed Belleville to return to her hometown of DuQuoin, IL. The 1920 census has Sarah and her mother living with Nora's Wilson grandparents. They are nowhere to be found in the 1930 census.

PATRICK MICHAEL DIGGINS JR. (b. 1937 – d. 1992)
Patrick was the first born of Teresa Mooney and Patrick (Paddy) M. Diggins. He was to remain in St. Louis and marry Carol Dwyer. They were to have seven children together. Pat divorced Carol and married a Nell (nothing else is known about her). At some point, Pat was found murdered in his basement.
Pat is buried in Calvary Cemetery in St. Louis and is interred with his mother. His father is interred in the adjacent plot.



MAUREEN ANN DIGGINS (b. 1939)
Maureen was Teresa and Pat's second born. She married Robert Crump and they started their family in the St. Louis area where two children were born. They relocated their family to California where their third and last child was born. They eventually returned to the St. Louis area.
Maureen developed a close relationship with her cousins, Peggy and Joan Mooney. This relationship developed as a result of the three Diggins children during their childhood spending most of their mother's sickness with the Mooney family. Peggy and Joan were Margaret Mooney's baby sitters.
JOHN JOSEPH DIGGINS (b. 1942)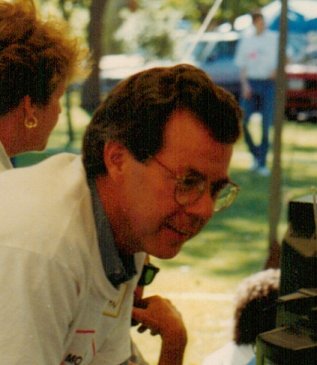 John was the last child born to Teresa Mooney and Pat Diggins. He went away to college and met his future wife, Patricia Meany there. They married after John finished law school. Eventually, they settled in Dallas, TX and raised three children there.
On a Christmas outing to visit the St. Louis aunts (Kate, Mary and Ann) four Mooney cousins (Pat, Don, Joe and Neil) witnessed John returning to St. Louis to inform his aunt Kate that he was to marry Patricia. As mentioned earlier, the three aunts had "adopted" one of the Diggins children, and Kate was John's "foster parent".
JOHN JOSEPH MOONEY (b. 1928 – d. 2009)
"MOONEY John Joseph 'Jack' Mooney, age 80, died on Jan 3, 2009. A native of St. Louis, MO and a resident of New Orleans, Jack was a parishioner of St. Pius X Catholic Church where he served as a lector. He was formally a parishioner of St. Philip Neri and St. Raphael the Archangel. Jack was awarded the Order of St. Louis IX Medallion in 2001 for his dedicated service to the Catholic Church. A U.S. Army Veteran of the Korean War, Jack completed his two tours of duty as a 1st Lieutenant. After 29 years of employment as the Distribution Manager for K&B, Inc., he volunteered in the emergency room at East Jefferson General Hospital for 14 years. Beloved husband of Carolyn Gennaro Mooney, and the late Elise Ganucheau Mooney. Father of Marie M. Yost (Steven), Catherine A. Mooney, and John C. Mooney (Misty). Stepfather of Michelle G. Wells (Mark) and Gabrielle G. Macaluso (Anthony). Grandfather of Andrew J. Yost, Charles M. Yost, Megan E. Mooney and Colin L. Mooney. Step-grandfather of Sarah E. Wells, Emily R. Wells, Amanda C. Wells, Anthony J. Macalusco III and Jessica L. Macalusco. Jack is survived by his sisters Peggy M. Ripple (Ron), Joan M. Swiber, Kathleen M. Alvarez (Carlos) and brothers R. Blake, Joseph M. (Sharon), F. Patrick (Ann), Donald E. (Fran), and Cornelius P.; and many nieces and nephews. He was preceded in death by his parents Margaret Blake and Francis Patrick Mooney as well as his brothers Daniel C. and James P. Mooney. Relatives and friends of the family are invited to attend the Funeral Service at St. Pius X Catholic Church, 6666 Spanish Fort Blvd., New Orleans, on Wednesday, Jan 7, 2009. Visitation will be held at the church from 10 am. until Mass at noon. Interment will follow at All Saints Mausoleum. Arrangements by Lake Lawn Metairie Funeral Home. To sign and view the Family Guest book, please visit www.lakelawnmetairie.com."


John Joseph (Jack) was the first born of Francis Patrick Mooney and Margaret Mary Blake. There was a family portrait taken during WWII that was to be sent to Major FP Mooney. Jack was the mature male figure in the photograph and the two youngest always thought that Jack was their father.

Jack married Elise Therese Ganuchaux and they had three children together. The first-born was Marie, the second-born was Catherine, and the last-born was John. Elise was to die after the children moved away. Some time later, Jack took another wife, Carolyn. Jack never departed the New Orleans area after he returned from the Korean War.

From an undated conversation between siblings Jack and Don: In the summer of 1945 before his senior year in high school, Jack traveled to New Orleans LA and worked as an attendant on a troop ship. Consequently, he would become a veteran of WWII as troop ships were assigned to the Merchant Marine. At any rate, Jack later joined the army and became part of the occupying force in Japan and this service also qualifies him as a WWII veteran.

From Peggy Mooney Ripple: Jack enlisted 1 week before his 18th birthday in 1946 and dad dropped him off at the enlistment office on his way to work. He was sent to Chicago for two weeks, then to Ft. Lee, VA for basic. He was assigned to the MP's and that is where he drove a car for the first time. In late spring of 47, he was assigned to the 4th Replacement Depot at Camp Zama, Japan and served there until June 1948. Upon demobilization, Jack took a ship back and arrived in Seattle and then took a train to St. Paul. The train stopped and as he looked out the window, he saw FPM walking down the platform. Dad signaled for Jack to get off the train and they caught a plane to St. Louis. Jack never knew if that was by accident, or whether dad had word that Jack would be in St. Paul.

In Jan 51, Jack signed up for Korea and was assigned to the field artillery. He arrived in Mar 51 in Pusan, Korea. He received a battlefield commission to 2d LT and was later promoted to 1st LT, the rank he held until he was returned stateside in May 52. He went to Ft. Sill, OK and remained there teaching the mechanics of the 280mm gun. The military wanted Jack to attend OCS in order to retain his battlefield commission, but he decided to muster out.

Remembrances of Korea as told by Jack. "…the trip to Korea. I woke up one morning realizing that if I wanted to live longer, I had to learn quickly. You learn that wars are for young people (old people know better), and civilians (old men, woman and children) suffer the most. In the morning you could be ankle deep in mud and 20 miles down the road in the afternoon you could choke on the dust. The winters were bitter. Requiring 5 layers of clothing just to keep you alive. It was one of those days that I received a large package from Kate and Mary, containing a Coleman lantern and stove. They were the lifesaver for many as now we could have hot coffee or tea in the morning (we only got one hot meal a day – noontime). The officers who were artillery forward observers were either rotating home or were being killed, that is how someone thought I would make a good replacement. Back to Seoul, Korea, I went to become an officer and a gentleman. Than back the same day to my hill."

[Blake, who remained in St. Louis after the family relocated to the Gulf Coast, remembers visiting with the Mooney aunts and having the opportunity to read Jack's letters to them from Korea. These missives must have been duzzies as, undoubtedly; they caused the aunts to send the Coleman stove.]

Jack was his father's right hand man. At some point, Jack started as an employee of the Waterway Terminal Inc., and later became the Son in F. Mooney & Sons. After FP sold the company, Jack moved on to other endeavors, but always remained FP's Number 1.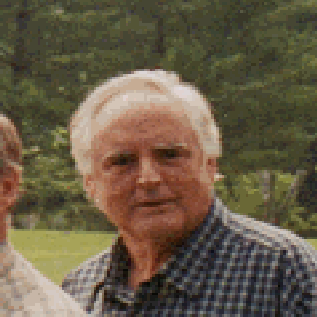 RICHARD BLAKE MOONEY (b. 1929)
Blake was never always Blake, but he started life with the nickname 'Dick', short for Richard. Apparently, Blake had a contentious early life as he dropped out of high school. Years later, sociologists were to note that an acceptable form of familial rebellion during that generation was to quit school early. Perhaps that is all it was. At any rate, he also changed his name to R. Blake.
Blake was to marry Lynn Gardner first, than he married Cynthia Derosear, and finally, Carol Stuckey. He was to father two children by Lynn (Melanie and Blake) and a third child by Cynthia. Unfortunately, this third child, Brian, was to die during his first week. Brian is interred in the same cemetery that his cousin Caroline was to be interred in,
Blake once responded to a query as to how he became such an opera affectionatto. It was nothing more than a visit to a friend's house and the parents had a radio tuned to an opera broadcast and Blake remembers that he thought the singing was the most beautiful thing he ever heard. At best, Blake can be described as being eclectic.
MARGARET LOUISE MOONEY (b. 1931)
Margaret (Peggy) Mooney was the third child born to FP and Margaret. The Mooney family moved south immediately after Peggy graduated from high school. To set off on her own, she was to relocate to New Orleans, and she still remains in the New Orleans area today. She married Ronald Ripple and they had six children. The first four were boys: Joseph, Michael, Steven and Mark; and the last two were girls: Joanne and Peggy. Joseph was to die during his first week.
Peggy was to become the titular head of the Mooney family during FP's sojourn to Pakistan during the early 60's. Various Mooney's would show up from time to time to keep abreast of family activities. It was much like Alice's Restaurant. The next generation continues to meet at Peg's.
Peggy Mooney and Joan Mooney were to become Margaret Blake Mooney's caregivers during the last part of Margaret's life. After MBM became bed ridden, she was moved into Peggy Mooney Ripple's house and the two sisters took care of their mother.
JOAN FRANCES MOONEY (b. 1932 – d. 2009)
New Orleans Times Picayune – 11 Sept 2009. "SWIBER Joan Frances Mooney Swiber, age 76, a lifelong resident of New Orleans, LA, passed away Monday, September 7, 2009 in her Cedar Point, North Carolina home surrounded by her loved ones. Born December 20, 1932 in St. Louis, Joan, along with her 10 brothers and sisters relocated to the Gulf Coast region in the 1940's. After graduating from high school, Joan married Arthur H. Swiber Jr. and raised her seven children in the New Orleans area. She was a loyal friend to many, uncompromising caregiver to her family and shared a passion for sewing and quilting. She was preceded in death by her beloved husband of 32 years, Arthur H. Swiber Jr., parents, Frank and Margaret Mooney, and her three brothers, Dan Mooney, Jim Mooney and Jack Mooney. She is survived by her children, Pam, Dianne, Art, Craig, Donna, Matthew and Kerri and 17 grandchildren. She also leaves behind 5 brothers, Blake Mooney, Pat Mooney, Don Mooney, Joe Mooney, Neil Mooney and 2 sisters, Peggy Ripple and Kathleen Alvarez. She will be dearly missed. Visitation will be on Saturday, September 12, 2009 from 10:00am till 12:00 noon at Leitz-Eagan Funeral Home, 4747 Veterans Blvd., near Clearview Pkwy. in Metairie, LA. A Funeral Mass will follow at St. Ann Church & Shrine, corner of Transcontinental Dr. and Loveland St., Metairie, LA at 12:30 PM. Burial services will conclude at Garden of Memories Cemetery in Metairie. In lieu of flowers, donations can be made to the American Cancer Society, Greater New Orleans Office, 2605 River Road, New Orleans, LA 70121. To sign and view the family guest book, please visit www.legacy.com."
Joan was the fourth child born to FP and Margaret. She was the first to graduate from high school in the south. After graduating, Joan relocated to New Orleans to live with her sister Peggy. Joan was unfortunately born fourth in line and it fell upon her shoulders to raise the last four siblings born to Frank and Margaret Mooney. This was a challenge that she exceeded beyond all expectations.

Joan was to marry Arthur Swiber of New Orleans and the wedding was conducted at the Mooney family's beach home in Bay St. Louis. They would raise seven children together; four daughters: Pam, Dianne, Donna and Kerri; and three sons: Art, Craig and Matthew.

Art Swiber met with an untimely death and Joan relied upon her family to guide her and take care of her interests. Joan would be the family member most displaced by hurricane Katrina of 2005 fame. Eventually, she would relocate to Cedar Point, NC to be close to her son Matthew and his family.

JAMES PATRICK MOONEY (b. 1934 – d. 1996)
"MOONEY: James P. (Jim) Mooney, 61, died Friday, March 8, 1996 in Houston, TX. Jim was a loving, kind and gentile man who will be missed by his loving wife of 40 years, Marcia Artigues Mooney, and his six children, Anne M. Hoovestol and husband Tediman, James P. Mooney, Jr., John M. Mooney,Julie Eugenio and husband James, Joseph F. Mooney and wife Anna Maria, Margaret L. Messer and husband Les; and eleven beautiful grandchildren. Mr. Mooney was preceded in death by his brother Daniel C. Mooney. He was the son of Francis P. Mooney and Margaret M. Mooney; he is survived by his brothers and sisters, John J. Mooney, R. Blake Mooney, Peggy L. Ripple, Joan F. Swiber, Patrick F. Mooney, Donald E. Mooney, Joseph M. Mooney, Kathleen M. Alvarez, Neil P. Mooney and many devoted relatives and friends. He loved life and was proud to be a Professional Engineer, which he was for over 35 years. Mr. Mooney was a graduate of Tulane University in New Orleans and was employed by Parsons for the past six years. Friends may call at Forest Park East Chapel, located on Gulf Freeway at NASA Road after 3 pm on Sunday, March 10, 1996 where the family will receive friends from 5 pm to 7 pm..... Interment will follow at Forest Park East Cemetery. Pallbearers will be John Mooney, Blake Mooney, Patrick Mooney, Donald Mooney, Joseph Mooney and Neil Mooney. Honorary pallbearers will be Maurice Artigues, Ken Artigues and Ronnie Artigues. For those desiring, memorial contributions may be made to the Mary Catherine Mooney Fund at P.O. Box 50197, Austin, Texas 78763."
Jim was the fifth child born to FP and Margaret Mooney, and the first child born in Cairo, IL. He also was the first to graduate from college and the first of three engineers in the family. He was to follow the vagary of the oil industry where ever that would lead: initially, as a roust-about on oil rigs in the Gulf of Mexico and even a stint in the Saudi Arabia oil fields working on oil pipelines.

Jim married his high school sweetheart, Marcia Artigues, in Bay St. Louis, MS and they raised six children together. As stated above; there were three daughters: Anne, Julie and Margaret, and three sons: Jimmie, John and Joe. Jim was always a loving family man, and enjoyed nothing better than spending time with his family as well as his siblings. Jim's first real job was in Baton Rouge where he would sponsor, in succession, his brothers Don and Joe and then some of Marcia's siblings. He eventually settled permanently in Houston.

STS-66 was an occasion for Jim's siblings, Pat, Don, Joe and Neil, to see Jim at his finest. He was everywhere, taking pictures, offering assistance as well as advice, and just being the gracious big brother. We had an A-1+++ tour of Cape Kennedy for NASA employees that included everything. But push came to shove once we were at the foot of the rocket set to go off from Pad 39 on the following day. Our guide informed us that we were scheduled to ascend to the top of the gantry and view the orbiter. Jim balked and said that he would remain on the ground, thank you. The guide informed us that it was all or none. Jim conquered his fear of heights that day and we were able to share in an experience that comes but once in a lifetime. It remains a mystery to this day how Jim was able to make it across the walkway from the gantry to the orbiter, and then back; or maybe he didn't.
DANIEL CORNELIUS MOONEY (b. 1936 – d. 1985)
Dan was the sixth child of Frank and Margaret Mooney, and the second son born in Cairo, IL. He grew up in Bay St. Louis and went away to college. Some time later he would marry Maria Therese del Carmen (TeTe) and they would raise four children together; two daughters: Jane and Rose, and two sons: Dan and Thomas.
After Mr. del Carmen passed away, Dan and TeTe moved their family down to Guatemala, Central America to look after the del Carmen family farms. Dan was killed in a head-on collision with a bus in the mountains of Guatemala. Siblings Joe and Neil believe that Dan suffered a heart attack as the cause of the crash. Daniel Mooney was interred in the del Carmen family mausoleum in Guatemala City, but was re-interred at a later time to the del Carmen farm in Guatemala.
Stories of Dan's childhood are legion. The best memory that has come to light about Dan's early life concerns his mother sitting in the second story alcove of the Mooney's Wabada Street house reading a war letter from her Frank when she noticed a movement from below and behind the shrubbery next to the front porch. Margaret inquired as to what that movement was and was told by a stay-at-home child that the disturbance was Dan hiding from view and apparently waiting until his siblings returned for lunch; he had skipped school again. His mother outed Dan and brought him inside.
Somewhere there is the story of the Mooney Brother's construction company conducting a board meeting (Blake, Dan and Pat) at Dan's house on Garden Lane (this was prior to relocating to Guatemala). It was a short meeting and upon departing, they discovered that an automobile had been stolen. Dan, figuring that the culprit was somewhere close, jumped in his car and started searching. Dan caught up with the stolen vehicle and forced it into a ditch. The driver exited the car and began to flee the scene on foot. He immediately scaled a stockade fence. Dan, in pursuit, was at full steam and realized that the scaling thingy was impossible, so he lowered his shoulder and bowled the fence over. The culprit was caught red-handed.
PATRICK FRANCIS MOONEY (b. 1938)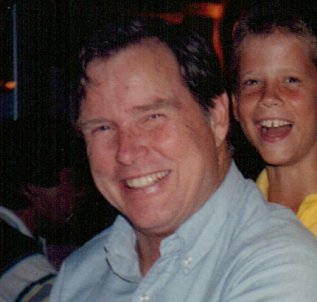 Pat was the seventh child born to Frank and Margaret Mooney., and the last son born in Cairo, IL. Shortly after Pat's birth, the infamous 1938 flood of the Ohio River forced the Mooney family to flee back to St. Louis. There was no returning. Pat was the fourth and last to be graduated from high school in MS.
Pat was to go away to college and become the second college graduate/engineer in the family. He married Anne Robichaux and they raised five children in Slidell, LA. There were four sons: Shannon, Kevin, Frank and Paul; and one daughter Patricia Ann (Pam).
He was to work his whole career in the space industry; for a sub contractor, at first, and than later for NASA. Pat was to take four of his brothers to Cape Canaveral to watch a shuttle launch. (See the story unfold in the section for Jim.)
The fifties was the best decade to be raised in; bar none. Pat was the archetypical teenager growing up and maturing in Bay St. Louis. Do you know that he even succumbed to the temptation to own a street rod, a 1932 Model A Ford Coupe? Pat brought it home one Friday after school and proceeded to 'fix it up'. Frank Mooney came home that evening and took one long side-wards glance at it and went inside to dinner. Sometime during the meal, he turned to Pat and uttered this dictum, 'I don't care how you do it, but get rid of it'. Pat and his father spent the weekend putting it back together. It disappeared on Monday.
DONALD ERWIN MOONEY (b. 1940)
Don was the eighth child born to Frank and Margaret Mooney. Don was named for his paternal grandmother, Sarah Josephine Erwin, and was the only Mooney child born in Webster Groves, MO., long since incorporated into St. Louis. All four members of volume three can claim being born in one locality, raised in another locality, and finally, maturing in yet a third locality. Don has always considered Bay St. Louis as his hometown. New Orleans was more than he could handle, and it took Hurricane Betsy in 1965 to get his life on track.
Don finished college and had veered away from the engineering tradition to become a scientist. After graduating from college, he was to meet his wife Fran while he attended the military intelligence school in MA. They were to raise three children in New England; one son, Dave and two daughters: Nydia (born in Berlin Germany) and Mary. After their children departed the nest, Don and Fran retired to NC.
Don had applied for a military deferment to teach science, but school was delayed because of Betsy, and instead, he ended up in the U.S. Army. His first year was in MA and his second year in the military was a tour of duty to Vietnam. Don was originally deployed to the central highlands to a place called Pleiku. The intelligence mission necessitated a transfer to Phu Bei located just below the DMZ and outside the city of Hue. The ratio of support troops to combat troops has always been about 9:1. Don was part of the 9. His tour in Vietnam was of no consequence.
After Vietnam, Don spent the next two years in West Berlin inside of East Germany. Upon returning stateside, he remained in the U.S. Army Reserve. Don celebrated his 50th birthday in 1990 deployed as a Reservist to Saudi Arabia defending our oil interests in a conflict dubbed the First Gulf War. His unit commanded one half of the medical assets in the 3rd Army Medical Command. As the unit's Command Sergeant Major, he was responsible for over nine thousand enlisted soldiers with medical designations. Just as his oldest brother Jack would participate in two wars, Don did also.
Don's primary avocation was education: 10 years in public schools and 15 years with the Department of Defense working for an organization called Army Continuing Education. In the latter case, Don spent one year in Kosovo supporting the soldiers deployed there.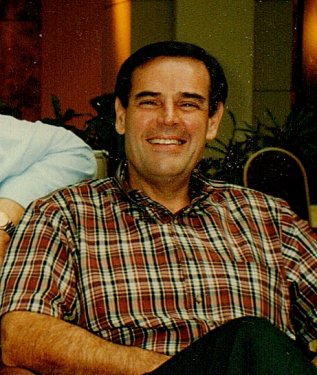 JOSEPH MICHAEL MOONEY (b. 1942)
Joe was the ninth child born to FP and Margaret Mooney and was delivered on Christmas Day. Nothing noteworthy occurred in his life until the family reached New Orleans and he married his high school sweetheart Sharon Pezold in his last year of college. Joe followed in the science tradition foregoing an engineering degree. Sharon and Joe were to raise three children, all girls: Caroline, born in Baton Rouge while Joe still attended LSU; Erin, born in Louisville; and Sara, born in Metairie.
Without a doubt, the story that best exemplifies any individual is nowhere related any better than the following story concerning our own Christmas child. From the beginning, Joe received silver dollars as a special Christmas/birthday present. He had amassed a small fortune by his tenth birthday and found it necessary to secure his cache. So Joe traveled to Hancock County Saving Bank to deposit his thirty-nine silver dollars. Some four years later we moved from Bay St. Louis to New Orleans. Wouldn't you know, the bank kept his silver dollars and payed him in good old greenbacks. Joe was devastated; he wanted his silver dollars back. To this day, he keeps his cash stuffed in mattresses.
Joe became a computerist with all of the bells and wistles that that signifies. If Joe can't do it, nobody can (with the possible exception of Neil).
KATHLEEN MARIE MOONEY (b. 1945)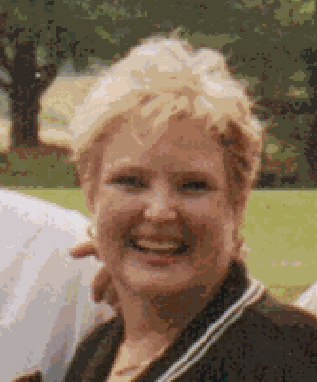 Kathleen was the tenth child born to Frank and Margaret Mooney, as well as the last daughter of three. Frank Mooney took a long-term job assignment in East Pakistan and he downsized his family to Margaret and Kathleen. Kathleen had to complete high school through correspondence with her high school in New Orleans while over in Pakistan.
There was a young engineer employed by the organization that FP Mooney was the director for and who became overly friendly towards Kathleen. This would subsequently force Frank to send his daughter back to the States. The young engineer followed Kathleen back to America. Kathleen was to marry this young engineer, Carlos Alvarez and they were to have three children: two born in Lebanon: Lucy and Charlie; and their last child, Michael, born stateside.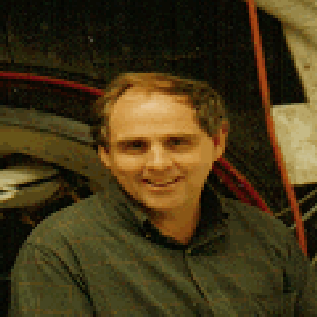 CORNELIUS PAUL MOONEY (b. 1948)
Neil was the last child, and last of eight sons born to Frank and Margaret Mooney. His parents placed Neil into a boarding school (over Margaret's objection) for the duration of the time that they were away in East Pakistan. Neil later transferred into a seminary for further schooling and remained there for many years.
After completing his college training, he saw that there was no vocation to continue and so he departed the seminary and became the third engineer in the family. Neil never married and has made Chicago his home.
PATRICIA ANN MOONEY (b. 1935)
Patricia (Patsy) was the first child born to Cornelius and Gertrude Mooney. She married Ralph Borgemenke and they had one son Scott, and one daughter Suzanne. She is currently married to Dennis Vance.
MARY DONNA MOONEY
Mary Donna Mooney was the second and last child born to Cornelius and Gertrude Mooney. Mary Donna Clark and her husband were to have a son, Charles, and a daughter, Donna. Nothing else is known about her life.
DOROTHY KELLY (d. 1913)
Dorothy Kelly was the daughter born to Michael J. Kelly and Catherine Heron, and the granddaughter of Catherine Mooney Heron. The only fact about Dorothy is that she was buried in the Heron family plot in St. Andrew's Cemetery in 1913. Her mother was born in 1881. Evidently, Dorothy died as a child.
CATHERINE KELLY
In the obituary for Catherine Heron Kelly, it states that a daughter, Mrs. John Papez, survives her and that they live in Cincinnatti, OH. Nothing else is known about them.
GEORGE KELLY
According to the obituary for his mother, Catherine, George is a minister and lives in California.
JOSEPH KELLY
In his mother's obituary, Joseph has remained in the Cincinnatti area.
MARY CATHERINE HERON (b. 1911 – d. 2005)
Mary Catherine Heron is the daughter of George L. Heron and Marie Catherine Howard, and the granddaughter of Catherine Mooney Heron. Our only knowledge of this family is the 1920 census that places them in Elmira, NY. Apparently, Mary remained in the Elmira area right up until the time that her brother became incapacitated. She relocated to Silver Springs, MD to help take care of her brother.
HOWARD CARROLL HERON (b. 1920 – d. 2004)
This Howard Heron is the son of George L. Heron and Marie Catherine Howard, and the grandson of Catherine Mooney Heron. Our early knowledge of this individual comes from numerous newspaper articles delineating his flying career brought about by WWII. During his military career he married Elizabeth Burns and they raised three children: two daughters and a son. Their first child was a daughter Kathleen, the second child was a son Howard Jr. who became a surgeon and the third child was another daughter, Eileen. Eileen has indicated that her father sustained the loss of one arm in an auto accident and that he would later develop Parkinson's disease necessitating his sister, Mary Catherine, to move to Silver Springs and become his caregiver.




FOURTH GENERATION IN-LAWS


CLARENCE E. BERRY
Clarence Berry was from the Johnstown area of PA and married Mary Mooney, daughter of Vincent and Regina Mooney. Clarence and Mary Berry had two sons: Philip and Charles. No record has been found identifying Clarence other than an obituary for his son, Philip. In the obituaries for Vincent (1959), Cornelius (1967), Charles (1970) and Regina (1971), there is never a mention of Clarence and yet Mary is residing at home.
JOSEPH M. JANIEC (b. 1920 – d. 2001)
Johnstown Tribune Democrat – July 26, 2001. JANIEC – Joseph M., 81, Johnstown, died July 25, 2001, a Windber Hospice. Born June 19, 1920, in Johnstown, son of John and Mary (Puch) Janiec. Preceded in death by parents; and brother, John. Survived by wife of 46 years, former Catherine M. Mooney; daughter, Mary Ann, wife of Ray Wilson, Gibsonia, PA,; grandchildren, Jamie, Lindsey and Katie. Brother of Stanley Janet and wife, Sash, Baltimore; and Andrew Janet, Johnstown. Also survived by nephews, James and Stanley Janet. A World War II army veteran. He was a member of the Civilian Conservation Corps. Retired after 34 years service with the 14-inch Mill, Gautier Division of Bethlehem Steel Corp. Member of St. Patrick Catholic Church. Friends received from 2 to 4 and 7 to 9 pm Thursday at Moskel & Kennedy Colonial Funeral Home, Ohio Street and Highland Avenue, where vigil for the deceased will be held Thursday evening. Funeral Mass, 10 am Friday from St. Patrick church, Rev. Msgr. Harold N. Biller celebrant. Committal, Richland Cemetery. Memorals may be made in his name to Windber Hospice.
Joseph Janiec was also from Johnstown PA and married Catherine Mooney, daughter of Vincent and Regina Mooney. Joseph and Catherine Janiec had one daughter, Mary Ann. Joseph died July 25, 2001 and his widow relocated to Gibsonia, PA to be near her daughter.

VIRGINIA ELIZABETH HENNES (b. 1916 – d. 2000)

Virginia Hennes seemingly is from the Benton Harbor MI area and married Blake James Patton, son of Theresa Mooney Patton and grandson of Cornelius and Sarah Mooney. They were to have three daughters, the oldest of which married a Raymond Johnston. His family provided most of the information concerning Tess Mooney Patton's descendants.

CAROL LOUISE DWYER (b. 1940)

Carol Dwyer was born and raised in St. Louis and married Patrick Michael Diggins Jr. Carol and Pat would raise six children together; two sons: Patrick III and James; and four daughters: Kathleen, Colleen. Eileen and Carolan. Towards the end of Pat's life, Pat and Carol were divorced. Carol never remarried.

ROBERT PAUL CRUMP (b. 1935)

Robert Crump was from upstate MO from a town named Steelville. At some point he relocates to St. Louis and marries Maureen Diggins and they had three children: Teresa Marie (Terry), Robert and Michael. Bob's job took the family to California long enough for their third child to be born there but they returned to the St. Louis area.

PATRICIA JEAN MEANY (b. 1943)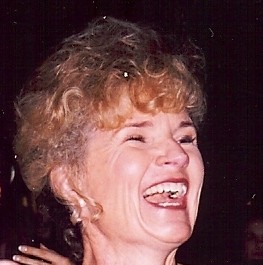 Patricia Meany was from Kansas City MO and met John Diggins while they attended college in the area. Patricia and John married and they had three children: a daughter Shawna, and two sons: John and Brendan. John singled out Dallas as a good place to put out his shingle. John and Patricia have made the Dallas area their home ever since he passed the Texas state bar examination.
ELISE THERESE GANUCHEAU (b. 1929 – d. 1992)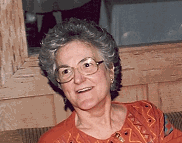 Elise Ganucheau was a native New Orleanian and she married John (Jack) Mooney and they would have three children; two daughters: Marie and Catherine, and one son, John. Elise was a very committed Frenchman, as her maiden name suggests. At some point in time during the 60's when Charles deGaulle visited Algiers, that part of New Orleans on the west bank of the river, she participated in supporting the French President by attending the deGaulle motorcade and brandishing the French Tricolor in support of his visit.
Elise supported her husband's clan and always had a good word to say about her relatives. At family get-togethers, she would always organize the in-laws into a photo "outlaw" opportunity. She was beloved by all who knew her and will always be a cherished member of this generation.
CAROLYN FROMMEYER GENNARO (b. 1939)
Carolyn Gennaro was born and raised in New Orleans and who also lost her first husband to cancer as Jack had lost his Elise. Carolyn was to marry Jack Mooney and thereby the two families became one extended family.
LYNN V. GARDINER
Lynn Gardiner was to marry R. Blake Mooney sometime in the early fifties in New Orleans and they would raise two children: Melanie and Blake. After their divorce, Lynn's father, along with a brand new wife, adopted Melanie and Blake.
CYNTHIA A. DEROSEAR (b. 1941)
Cynthia DeRosear was born in upstate IL and worked as an airline stewardess headquartered in New Orleans. Cynthia was to become Blake's second wife. Both Blake and Cynthia would relocate to Houston after their marriage, and it is there that they had a son, Brian, who died during his first week of life. Cynthia divorced Blake and is still living in Houston.
CAROL A. STUCKEY (b. 1952)
Carol Stuckey was born in Richmond VA and was attracted to the mystic of New Orleans. Carol became Blake's third and last wife. She was an orthodontist and instilled in Blake a sudden burst of activity. However, Carol realized that it wouldn't work out, so she divorced Blake.
RONALD EDWARD RIPPLE (b. 1932)
Ronald Ripple was born in Canton OH and his family relocated to New Orleans. Ron Ripple married Margaret (Peggy) Mooney and they would have six children together. Their first born, Joseph, would die during the first week. Ron was always a sailboat enthusiast and his leisure time was spent chasing after a newer version of the good life while afloat in a sailboat. Later, Ron would graduate to motorboats. One unpublished consequence of Katrina is that it spelt the death knell for Ron's boating life.
ARTHUR HENRY SWIBER JR (b. 1929 – d. 1986)
Arthur (Art) Swiber was born and raised in New Orleans. Joan, upon arriving in New Orleans ended up working where Art was employed and he married Joan sometime later. Joan and Art would have seven children: four daughters and three sons. Art was an only child and devoted all of his spare time to his family. Art was in the Louisiana National Guard and remained with them long enough to retire as a warrant officer. Art was a salesman and his life ended just as his golden years were to begin.
MARCIA ANNE ARTIGUES (b. 1935)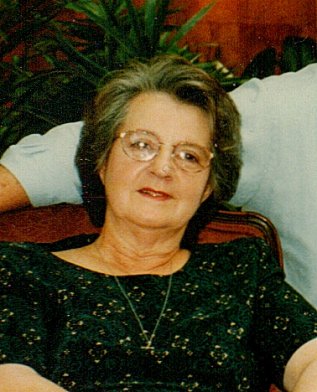 Marcia Artigues was the only carryover from the Mooney's sojourn in Bay St. Louis. She was born, raised and married in the Bay. Marcia married James Patrick Mooney and they would have six children together. Her life with Jim would take Marcia far away from her hometown eventually to settle in Houston, TX. She was the first of this generation to become a great grandmother.
MARIA TERESA DEL CARMEN (b. 1938 – d. 2001)
The Del Carmen family was citizens of Guatemala. Maria Teresa's (TeTe) parents maintained a home in Mobile, AL and their children were educated at schools in the US. TeTe attended St. Joseph's Academy in Bay Saint Louis, MS, a boarding school for girls. It was through the affiliation of this school with St. Stanislaus that she met Daniel Mooney.
Their wedding was in Guatemala City and the only Mooney family members in attendance were Frank, Margaret, Kathleen, and Neil. TeTe and Dan would have four children while they resided in the New Orleans area. Many years later, after the demise of TeTe's father, Dan and TeTe relocated to Guatemala in order to run the del Carmen farm. Three of their four children would marry and remain in Central America.
Her accountant for the farm murdered TeTe as she returned home to her Guatemala City residence. TeTe was buried along with Dan Mooney on the del Carmen farm in Guatemala.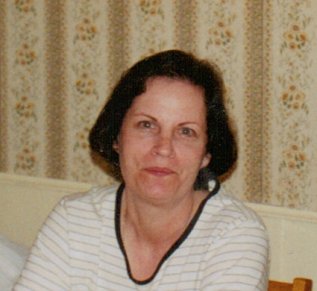 LERA ANNE ROBICHAUX (b. 1945)
Lera Anne Robichaux was from New Orleans and married Patrick Francis Mooney there. Pat and Anne would have five children and they would raise them in Slidell LA.




FRANCES ELIZABETH SAWYER (b. 1944)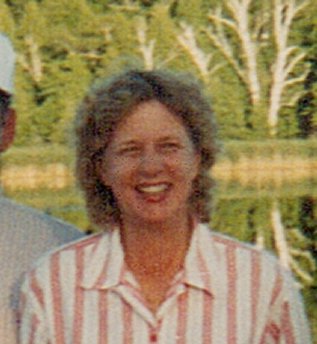 Frances Sawyer was born in Groton, MA in 1944, the year that her uncle Francis was killed during the Marine invasion of Guam. Her father was very close to his younger brother and there was no way that his second born would have any name but Frances(is).
Fran met Donald Erwin while he was attending the military intelligence school at Fort Devens and they married after a whirlwind courtship and literally eloped as Don shipped out for the Vietnam War.
SHARON MERCEDES PEZOLD (b. 1942)
Sharon Pezold was a New Orleans native born in Harahan. Sharon and Joe were high school sweethearts; only the second of this type out of ten possible. Sharon and Joe were married before Joe graduated college. They were to have three daughters; each born in three different locations.
CARLOS L. ALVAREZ (b. 1938)
Carlos Alvarez was born and raised in Ecuador, South America. He attended college in Mississippi and graduated a civil engineer. His background kept him employed as a specialist in world economic development projects. It was at one of these work sites that he met the boss's daughter, Kathleen Mooney, and pursued her until she consented. Their first two children were born in Beirut Lebanon.
RALPH IRVIN BORGEMENKE (b. 1933 – d. 1978)
Ralph Borgemenke married Patsy Mooney, the first born daughter of Cornelius Mooney and Gertrude Link.. Ralph and Patsy had two children, Scott and Suzanne. Only their son, Scott was to marry and produce two grandchildren.
DENNY VANCE
Denny Vance was to marry Patsy Mooney Borgemenke after Ralph and Patsy were divorced. They continue to reside in the Cleveland Ohio area.
CLARKE
This unidentified Clarke was to marry the second daughter, Mary Donna Mooney, born to Cornelius Mooney and Gertrude Link. Donna and her husband were to have two children
JOHN PAPEZ
John Papaz was to marry a granddaughter of Catherine Mooney and George Heron. Her given name is unknown at this time as she probably was born after her parents, Catherine Heron and Michael Kelly, departed the Tioga area and settled in Cleveland Ohio.
ELIZABETH J. BURNS (b. 1923 – d. 1999)
Elizabeth Burns was from the Elmira NY area and married Howard Heron who was the grandson of Catherine Mooney and George Heron and son of George Heron and Marie Howard. Elizabeth and Howard, a career naval officer, eventually settled in the Silver Springs MD area and raised three children there. However, their third child, Eileen, was born while Howard was stationed in Tokyo, Japan.